Are you still wondering what warewash chemicals to use for your kitchen? Are you using a washing machine, or prefer to do things with your own hands? Every method is different and offers specific benefits depending on your preferences. You need to take great care when deciding as making the right choice could save you time, efforts, and money. Making the wrong choice will create a mess. Cosco Soap, a leading Bronx soap manufacturer, will help you decide be preparing a guide to the different types of warewash chemicals. Our selection is amazing and you should try it out. We understand the importance of balancing a family budget and take it into consideration. Here are some worthy ideas on how to make your dishes shine, impress important restaurant clients, or improve the overall conditions of home your kitchen.
The Different Types of Warewashing
Here, we have three choices:
Washing machines with high temperatures. The wash temperatures are between 65 and 75 degrees Celsius (150-165 Fahrenheit). The rinse temperatures are between 82 and 90 degrees Celsius (178-195 Fahrenheit). You will need a special detergent and a rinse aid for the job. Remember, you are going to sanitize by the hot rinse water temperature.
Washing machines at low temperatures. The wash temperatures are between 46 and 75 degrees Celsius (115-165 Fahrenheit). The rinse temperatures must be at least 46 degrees Celsius (120 Fahrenheit). Here, you must have a detergent, some rinse agents, and chemical sanitizers.
If you are doing it manually. For this job, you will need a sink with stainless steel and three different compartments. You will do the washing in the first one, rinsing in the second one, and sanitizing in the final, third compartment. As a long-time, trusted Bronx soap manufacturer, Cosco Soap can help you with these tasks by providing the right cleaning materials.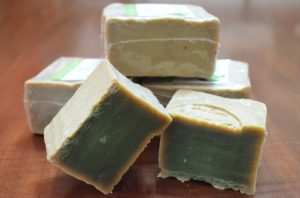 Warewash Chemicals
We can divide them into three unique groups:
The Detergents. You can use them when cleaning the dishes. They can be either in a liquid, solid, or powder state. Some types can also be safe for metal objects.
Rinse aids. To help stimulate the process of rapid sheeting. In result, the water will dry off quickly. You can use them for washing machines with both high and low-temperature
The sanitizers. You can add them to low-temperature washing machines or use them when cleaning manually. Do not bother adding them to cleaners with higher temperatures, as the hot water does the job perfectly fine.
Special Warewash Chemicals
Here are a couple of notable examples:
Bar glass detergents. They are great at removing tough soils such as ink.
Tableware presoak. It will slowly but surely remove food from the surfaces of stainless steel, glass, or silver objects. You can use them to improve the looks of your silver dishes as well.
Cosco Soap is the Correct Choice
Our chemical engineers will provide you with the best home and industrial cleaners and lubricants. The warewashing chemicals we offer are pure and effective. You can browse through our website for other products such as our green soap, tincture green soap, heavy duty all purpose cleaner, dish detergent, stainless steel cleaner, an more. Cosco Soap is a company with a rich history, great reputation, and is a trustworthy Bronx soap manufacturer. Our products with warewash chemicals will quickly and efficiently clean anything.
https://coscosoap.com/wp-content/uploads/2019/01/soap_laeh_shea_hand_made-588469.jpgd_.jpg
784
1200
Daniel Ali
https://coscosoap.com/wp-content/uploads/2016/03/logoresize.png
Daniel Ali
2019-01-29 09:47:17
2019-01-29 09:48:12
A Quick Guide to Warewash Chemicals