Fillers are important substances which we can add to different products such as soaps, cosmetics, liquid laundry detergents, or others. The goal is simple – to change and improve specific properties. Soap fillers can add great value to our products. However, you will not discover any of them here unless they are an essential ingredient. Depending on the type of products, the soap filler can range anywhere between 5-20% for soaps and up to almost 50% for detergents.
Some notable examples of soap fillers
Kaolin. You might know it by its other name China Clay. It doesn't dissolve in water but can easily disperse in it. Kaolin can be a vital component of some solid soap bars as it has a whitening effect.
Sodium Silicate. It can add transparency to specific products. As an anti-oxidant agent, sodium silicate can increase the duration and harness of the soap bars. Sodium silicate can also prevent corrosion from appearing.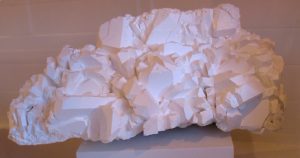 Borax. It is often a part of solid soap bars to help the powder become free-flowing. It can prevent fungus from appearing and brings an overall improvement of cleansing power.
Talc. Like Kaolin, Talc does not affect chemical reactions nor does it dissolve in water. These qualities are useful for some specific soaps or detergents because the soap filler will add value without having negative changes to the end product.
Sodium Sulfate and Chloride can also be great additions to soaps as drying agents. Extracts from green tea can help with skin care, by repairing the dying cells and slowing aging.
Additives can also be useful
They can improve the end-product by adding skin conditioning property. A good example here would be Glycerin. Sulfur can prevent acne from appearing. Titanium Dioxide can be of use for extra whitening power. It reduces the transparency
The benefits
There are a number of good reasons to use a soap filler for your products:
They prevent powders from clumping
There is a thickening effect for water
An increase in foaming capacity
Preventing the soaps from slowly drying out
There is also a strong cleansing effect
Some soap fillers are good for the health because they can protect the skin from drying or damaging effects
Improving the duration and endurance of many soaps or detergents
Overall improvement in the cleaning capacities of the product
With or without a soap filler, our products maintain their amazing quality nonetheless. We value our customers' needs by constantly striving to provide the best work we can. Feel free to contact us if you want to learn more about our custom soap manufacturing business.
https://coscosoap.com/wp-content/uploads/2018/08/Sodium_silicate.jpg
401
580
Daniel Ali
https://coscosoap.com/wp-content/uploads/2016/03/logoresize.png
Daniel Ali
2018-08-10 20:54:01
2018-08-10 20:54:01
The Importance of Soap Fillers